As some of you may have noticed, the Law Library recently purchased and installed a new KIC Scanner near the 2nd floor reference desk.  This state of the art, face-up scanner has already proved quite popular with students in the short time we've had it.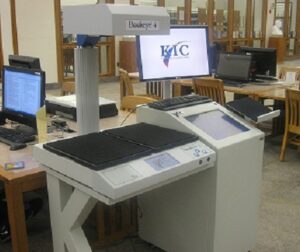 Equipped with an intuitive touch screen, the KIC scanner is easy and convenient to use.  Scanned images can easily be modified or cropped right from the touch screen.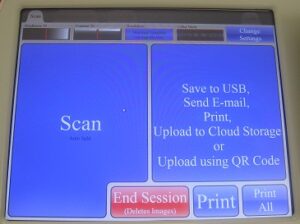 Best of all, the KIC scanner provides a variety of options for saving, sending, or printing scanned items.  After scanning, users have the option of emailing the images, saving them to Google Docs, printing, saving to a USB flash drive and even producing a QR code that when scanned will transfer your scanned images to a mobile device.   Scanned images default to being reproduced as searchable PDFs, but can be reproduced as other types of files as well.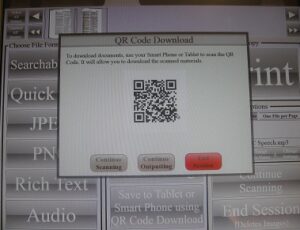 Please ask at the reference desk if you need assistance using the KIC Scanner.