With a new semester upon us we want to remind you of your options for getting research help. Hopefully you are aware that reference assistance is available in person at the 2d floor reference desk from 8am-9pm M-F and from 9am-5pm on Saturdays. Reference help is also available at the 3d floor reference desk from 10am-11am and 2pm-3pm during the week.
We also have email and chat reference available to law students and faculty and we invite you to take advantage of those options as well. Both email and chat can be accessed by clicking on the "Ask a Law Librarian" icon in the top left-hand corner of our webpage.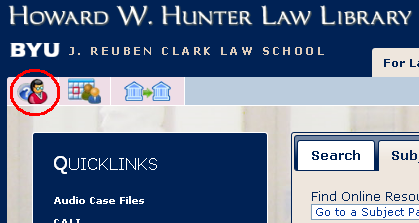 Part of our job is to help you with your research, so let us know how we can help.