As many of you know, the library's room 275/76 was one of several areas under construction this summer.  Room 275/76 was originally the library's computer lab, but as laptops become common the space was better used as a classroom.  Over the last several years, 275/76 has functioned as a classroom despite still being set up as the old computer lab was (although without the computers).  This summer, the law school decided to create 275/76 into two true classrooms.  One is a seminar room and one is a medium-sized classrooms.  The rooms have already been getting a lot of use in the first week of class.  Here are some pictures if you haven't seen the area already.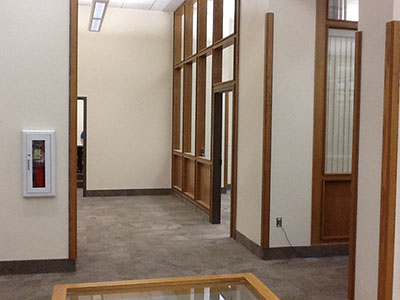 This is the new hallway into the two rooms near the reference desk.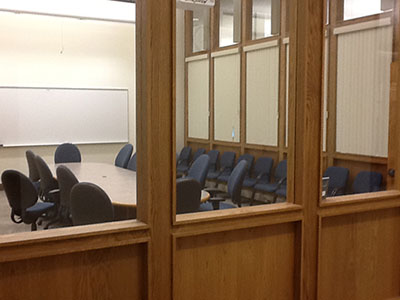 Here's a look into 276.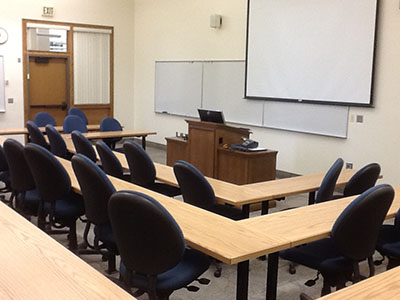 275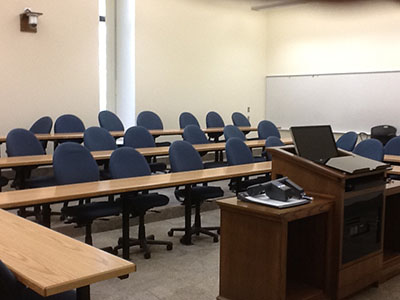 275 again.