Some people (including me) are having trouble accessing e-books on the Aspen Learning Library website. We can get into the website just fine, but when we try to open a book, all we see is a doom spiral: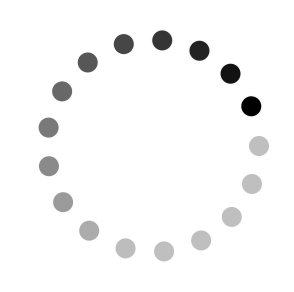 A few people have had luck with trying multiple times to open the book, and once they get one to open, the website seems to work fine after that, at least for a little while. I have not had much luck trying this. The company is working on the problem, but I don't know how long it will take to fix it.
In the meantime, use the app. The Aspen Learning Library App is available from Google and Apple. It can be downloaded onto a phone, tablet, or your computer. And it seems to be working well. I have had no trouble using the app.
Instructions for downloading and logging into the app:
Log into the Aspen Learning Library through the Law Library A-Z Databases list, or use the link here: Click to log into the Aspen Learning Library.
At the top, find "Don't have a personal account" and click Register.
Create a username and password.
Download the Aspen Learning Library App from Apple or Google Play. Click here for links to download the app and instructions. It works on mobile devices and on laptops/computers.
Open the app.
On the login screen, select the last option , "If none of these apply: Remote Login."
Enter the username and password you created on the website.
Access study aids.
Even if the website is working for you, the app is a nice tool because it has a cleaner look than the website. Contact Iantha Haight with questions.