Most of you are aware that Google Scholar added legal opinions late last year. So far I've found it to be quite good. Add in the fact that it's free, and it's definitely a resource all law students should be aware of. In talking with some law students one thing I've found is that they are unaware of its capability to limit searches by jurisdiction. This can be done through the "Advanced Scholar Search" link found on the main Google Scholar page.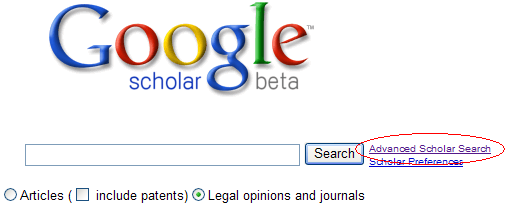 Once you get to the "Advanced Scholar Search" page, scroll to the bottom and you will find options for limiting by jurisdiction.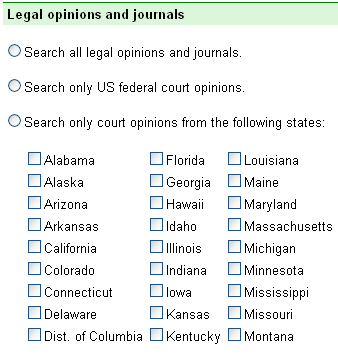 Check what you need and you're ready to search. This will keep your results targeted in your jurisdiction and will also eliminate journal articles from your results.